Rieter maintains open and continuous communication with its shareholders, investors and other stakeholders.
Results and Presentations
You can find all stock market-related dates in the Financial Calendar. Annual Reports and semi-annual reports are also available for download. The Annual Financial Statements include the consolidated balance sheet, consolidated cash flow statement, consolidated income statement and key figures. They are available as Excel and PDF files. Media and Investor Presentations provide up-to-date information on the business, strategy and financial and earnings position of the Rieter Group.
The Board of Directors has a minimum of five and a maximum of nine members, paying attention to a balanced composition of the Board as well as professional experience and industry and international leadership. The Group Executive Committee consists of the CEO and CFO, the Heads of the three Business Groups and the General Counsel.
As a global company, Rieter observes the laws and regulations of all countries in which it operates. Business relationships are based on the principles of honesty and trust. This requires a set of commonly agreed ethical standards and codes of conduct, which are summarized in the Code of Conduct. Rieter maintains good corporate governance and an open information policy towards its stakeholders. Transparent reporting forms the basis for trust. In the Annual Report, the Group publishes its Corporate Governance Guideline and continuously updates this on the Rieter website.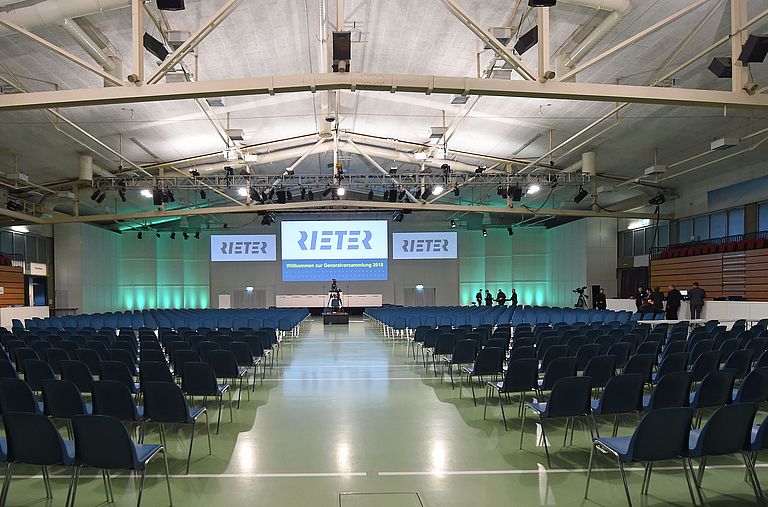 Annual General Meeting
The next Annual General Meeting of Rieter Holding AG will take place on Thursday, April 16, 2020, in Winterthur. Further information will be published in early 2020. All information about the Annual General Meetings of prior years (data, invitation, media release, minutes and where appropriate changes to the Articles of Incorporation) are available for consultation.
Worldwide, around 94 million tons of fiber are processed annually, for example for clothing, technical textiles and household textiles. Fiber consumption is growing with the world population and disposable income, on average at around two to three percent per year. But where does Rieter position itself in this market? You can read about this in the Rieter Business Model, where you can find out everything about raw materials, spinning processes, yarn and much more.
As the market leader in staple fiber machines, Rieter continues to aim for an EBIT margin of 10 %, with sales of around CHF 1.3 billion and a return on net assets (RONA) of 14 %. To achieve these goals, Rieter has defined the Strategy Implementation.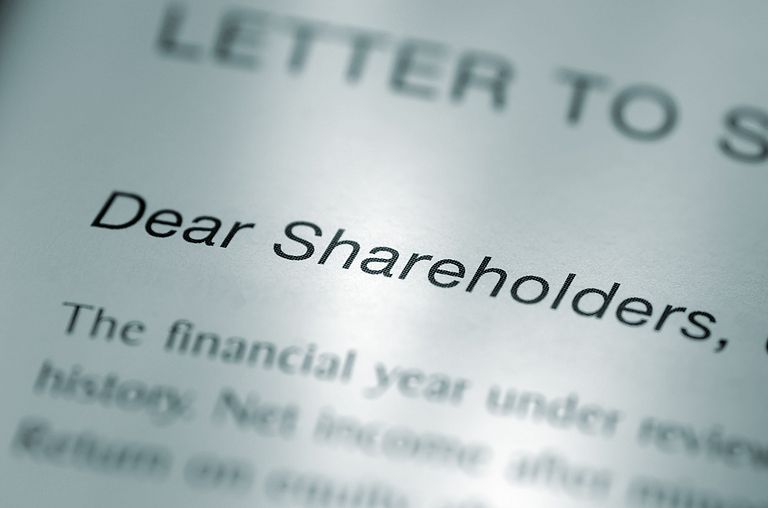 Share Information
All you need to know about Rieter stock: up-to-date information, history, basic data, key performance indicators over several years and important information for investors can be found under Share Information. In addition, Significant Shareholdings are listed, which hold more than three percent of all voting rights in the company concerned.
Financial analysts regularly assess Rieter and publish studies. All opinions, estimates and forecasts made by financial analysts regarding Rieter's results and performance are solely statements issued by these Financial Analysts and are in no way opinions, estimates or forecasts by Rieter.
Rieter is the world's leading supplier of systems for short-staple fiber spinning. The company develops and manufactures machinery, systems and components used to convert natural and man-made fibers and their blends into yarns. Rieter is the only supplier worldwide to cover both spinning preparation processes and all four final spinning processes currently established on the market.
Not only does Rieter have 16 production sites in ten countries, it also has a global presence through numerous Group Companies and Associated Companies.