Change of Leadership at Rieter
Ad-hoc announcement pursuant to Art. 53 LR
Board of Directors Appoints Thomas Oetterli as New CEO
Norbert Klapper, who has led Rieter as CEO for nine years, has informed the Board of Directors that he wishes to take on new professional challenges. The Board of Directors of Rieter Holding Ltd. has taken note of Norbert Klapper's resignation, expressing its gratitude for his service to Rieter. The Board of Directors has appointed Thomas Oetterli as his successor as CEO of Rieter.
Thomas Oetterli (53) has made a significant contribution to the successful development of the world-leading Schindler Group, starting in 2006 as CEO Switzerland, later as a member of the Group Executive Committee responsible for Europe and China, and from 2016 until 2022 as CEO of the Group. With his comprehensive leadership skills and many years of industrial and international experience, Thomas Oetterli brings ideal prerequisites to lead Rieter as a global market leader through the current challenges and successfully develop it further in the long term. He will take over the function of CEO from Norbert Klapper on March 13, 2023.
The Board of Directors would like to thank Norbert Klapper for his many years of hard work for Rieter and his lasting contribution to the company, particularly in terms of further strengthening its technology leadership, developing the components and service business, completing the systems offering, and wishes him all the best for the future, both professionally and personally. Following his departure as CEO, he will be available to the Chairman of the Board of Directors as Senior Advisor until the end of September 2023.
Thomas Oetterli also proposed as member of the Board of Directors
In the course of the intensive talks with Thomas Oetterli that led to his appointment as CEO of Rieter, the Board of Directors came to the conclusion that, with his proven strategic competencies, extensive industrial experience and international network of contacts, he would also make important contributions to Rieter's Board of Directors and strengthen its overall profile. As Chairman of the Board of Directors of SFS, an industrial company in Switzerland, he is also familiar with the international industrial environment from the perspective of another globally active Swiss industrial company.
In view of the current challenges Rieter is facing in the current economic and market situation, which require close cooperation between the Board of Directors and the Group Executive Committee, the Board of Directors considers a dual function of Thomas Oetterli as CEO and member of the Board of Directors to be advantageous and in the interest of all stakeholders. It will therefore propose Thomas Oetterli for election as a member of the Board of Directors at the upcoming Annual General Meeting on April 20, 2023.
Telephone Conference for Media and Investors
The media and investor conference call will be held today, January 25, 2023, at 9:00 am (CET).
Dial-in details:
Europe: +41 58 310 50 00
UK: +44 207 107 06 13
USA: +1 631 570 56 13
China: +86 400 120 23 19
India: +91 446 688 60 46
Webcast
https://media.choruscall.eu/mediaframe/webcast.html?webcastid=jI6aFTwS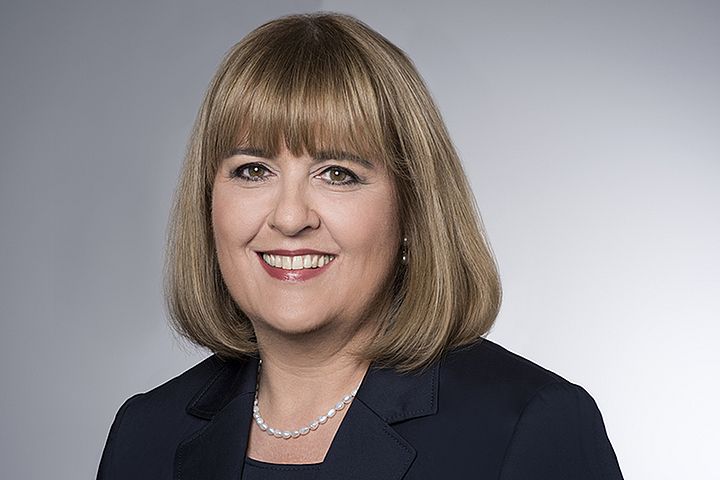 Relindis Wieser
Head Group Communication
Klosterstrasse 32
8406 Winterthur
Switzerland
About Rieter
Rieter is the world's leading supplier of systems for manufacturing yarn from staple fibers in spinning mills. Based in Winterthur (Switzerland), the company develops and manufactures machinery, systems and components used to convert natural and man-made fibers and their blends into yarns in the most cost-efficient manner. Cutting-edge spinning technology from Rieter contributes to sustainability in the textile value chain by minimizing the use of resources. Rieter has been in business for more than 225 years, has 18 production locations in ten countries and employs a global workforce of around 5 630, about 16.4% of whom are based in Switzerland. Rieter is listed on the SIX Swiss Exchange under ticker symbol RIEN. www.rieter.com.
Disclaimer
All statements in this report which do not refer to historical facts are forecasts which offer no guarantee whatsoever with respect to future performance; they embody risks and uncertainties which include – but are not confined to – future global economic conditions, exchange rates, legal provisions, market conditions, activities by competitors and other factors which are outside the company's control. This text is a translation of the original German text.