Established Premium Supplier with Innovative Products and Systems.
The company comprises three business groups: Machines & Systems, Components and After Sales.
Machines & Systems
The Business Group Machines & Systems develops, produces and distributes new equipment in the spinning systems and single machines sector. Blowroom, carding machines, draw frames and combing machines are used for preparation; ring, compact, rotor and air-jet spinning machines are used for end spinning. The offer is supplemented by planning services as well as material flow and information technology, by means of which the machines are connected to a single system.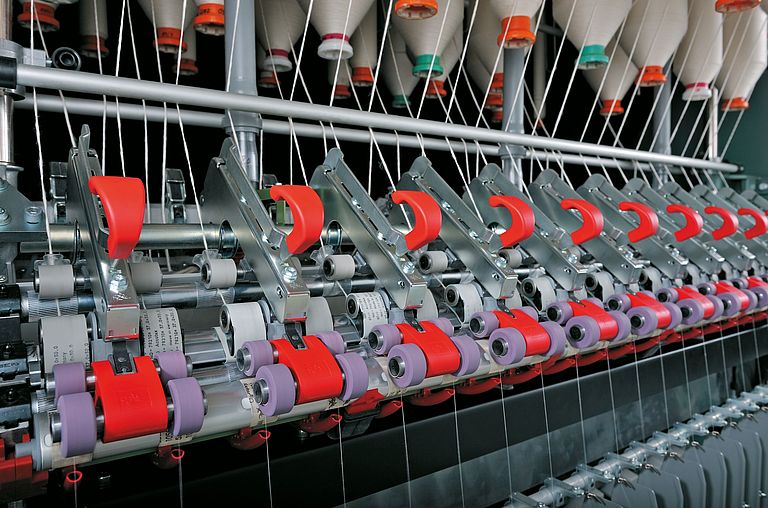 Components
The Business Group Components develops, produces and distributes technology components and precision winding machines for use in the textile value chain. It supplies spinning mills and machine manufacturers but is also the internal technology parts supplier for the Business Group Machines & Systems. Considerable investment in R&D ensures the further development of technical and technological components in an uncompromising and resolute manner.
Components operates under strong brands: Bräcker, Graf, Novibra, SSM and Suessen.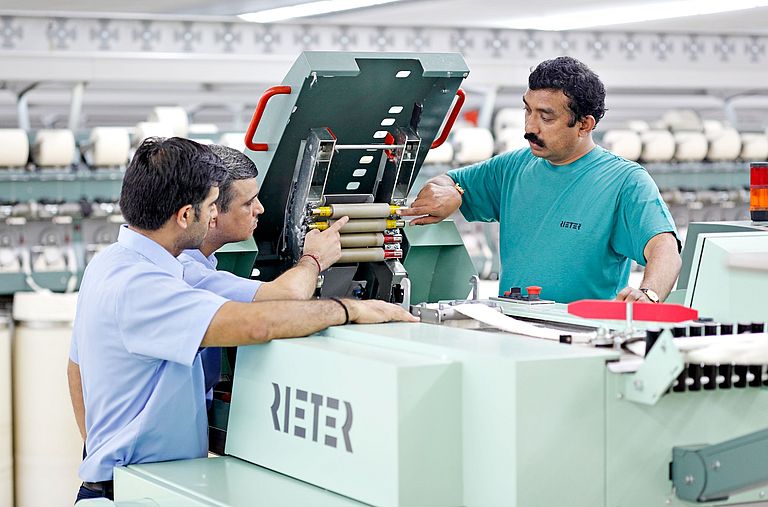 After Sales
The Business Group After Sales develops, produces and distributes spare parts for Rieter machines that do not come into contact with fibers, such as drives, sensors or controllers. After Sales also sells technology components that are not included in the range of products offered by the Business Group Components. After Sales also offers services that enable Rieter customers to improve the efficiency and effectiveness of their spinning mills.