Taking action – one site at a time
Rieter plans to switch entirely to renewable energy sources for heating and cooling by 2030. The company is expanding access to solar power and replacing heating and ventilation systems with energy-efficient and environmentally friendly ones. As an interim goal, Rieter will no longer use electricity produced from coal or carbonaceous products worldwide by 2025.
Access to renewables
Rieter is steadily expanding its access to renewable energy, which started with the installation of solar panels covering 27 000 m2 at its Wing site (India) in 2019. Rieter today operates a total of 10 photovoltaic systems with a total annual capacity of 7 500 MWh in China, the Czech Republic, India and Switzerland.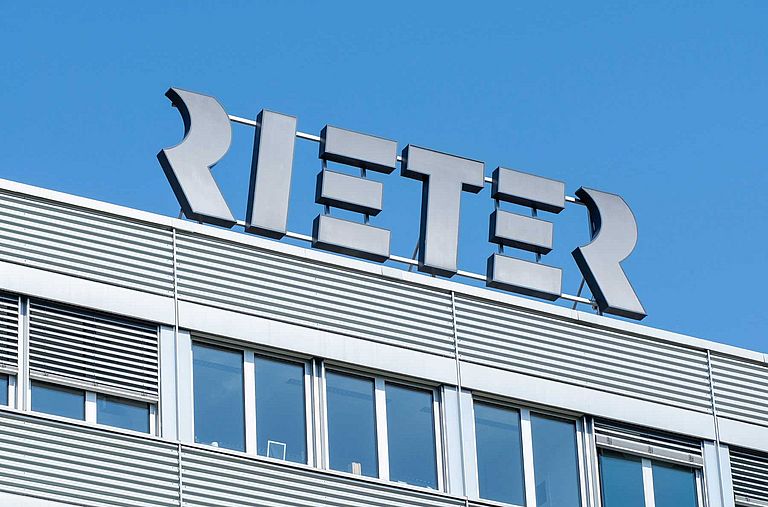 Energy efficiency
Just as energy efficiency is a hallmark of Rieter's spinning systems, it is also a top priority for the company's manufacturing sites and office space. The Group is replacing heating and ventilation equipment with energy-efficient and environmentally friendly ones. Systems for heat recovery from heat generated during production play an increasingly important role in this context.
Sustainable living
More and more Rieter employees can now charge their electric vehicles at work. The first charging stations were opened at the Winterthur location in 2019, with charging facilities now available at additional sites in Brazil, China, Czech Republic, Germany and Switzerland.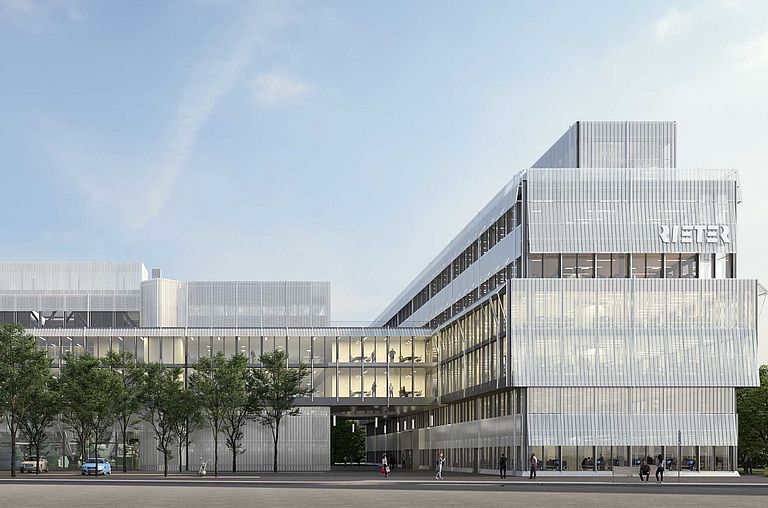 Foundations for the future
Nowhere is the company's commitment to sustainability more visible than in its flagship project Rieter CAMPUS now under construction in Winterthur. Renewable energies are part and parcel of the project and include heat generation via geothermal probes as well as photovoltaic system (PVS) on its 1 300 m2 roof area. The PVS will provide about 200 MWh of solar power annually, covering 5% of the demand at the location. The move into the new building is planned for 2024.
Spotlight on the largest Photovoltaic System in operation at Rieter