Rieter Invests into Know-how Transfer in Uzbekistan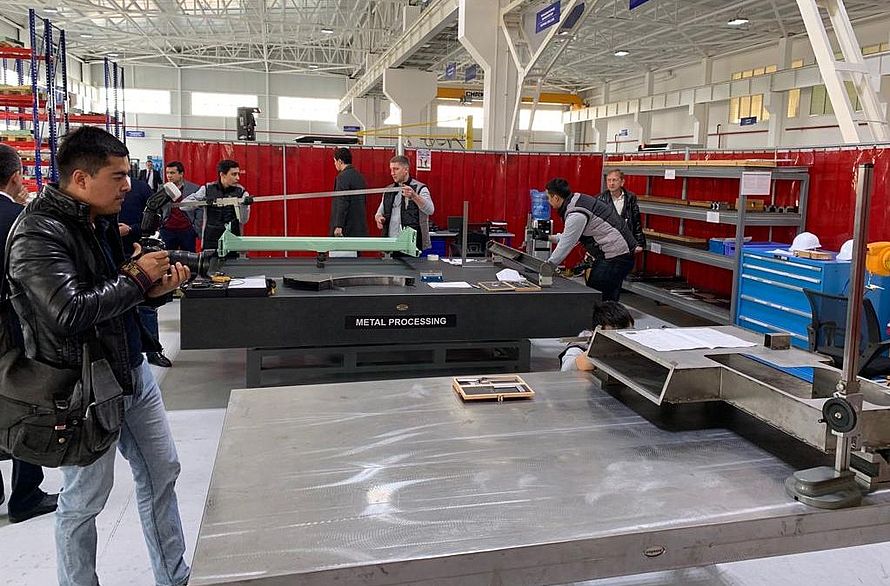 In July 2018 MetalProcessing opened the most modern sheet metal manufacturing plant in Uzbekistan. The plant was designed to meet the wide range of customer requests from complex machinery parts to small customized solutions. MetalProcessing Uzbekistan has been build up with the support of Rieter Uzbekistan as part of a strategic supplier alliance.
In order to address the need for skilled labor and to further enhance the competitiveness as well as productivity of the newly build plant, Rieter will continue to invest into transferring the industry-proven Swiss know-how solutions and methods by providing vocational trainings. The MetalProcessing employees will be trained in such fields as sheet metal technology, welding technology, industrial painting and leadership training.