The Rieter Manual of Spinning
Detailed understanding of technology and engineering provides the fuel for innovation and success in the textile industry. Only through knowledge of relationships within and between the process stages can machine settings and thus end products be optimized in such a way as to guarantee success in the marketplace. The new, revised "Rieter Manual of Spinning" offers technical specialists, students and other interested parties a multi-volume reference work with a practical focus on the technology of short staple spinning.
"The Rieter Manual of Spinning" is available in English in many e-book stores worldwide.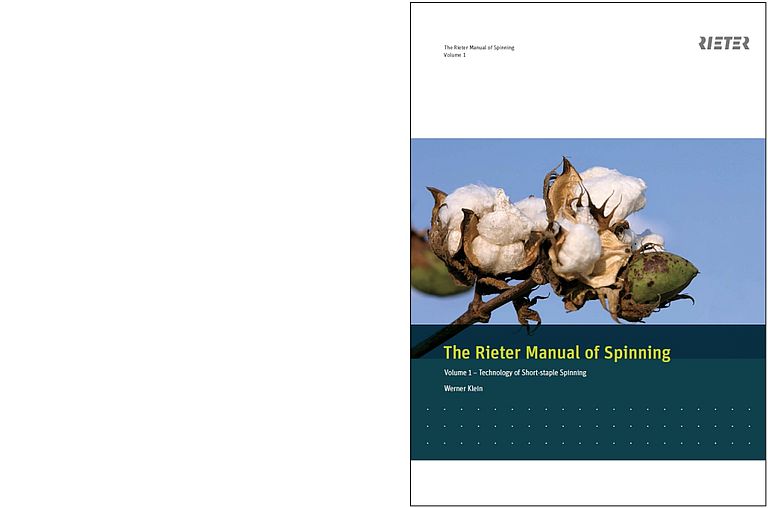 Volume 1 – Technology of Short-Staple Spinning
This deals with basic, generally valid, technological relationships in short-staple spinning. Subsequent volumes are organized according to machines or machine groups. This separates generally valid basic principles from ongoing developments in machine design and construction.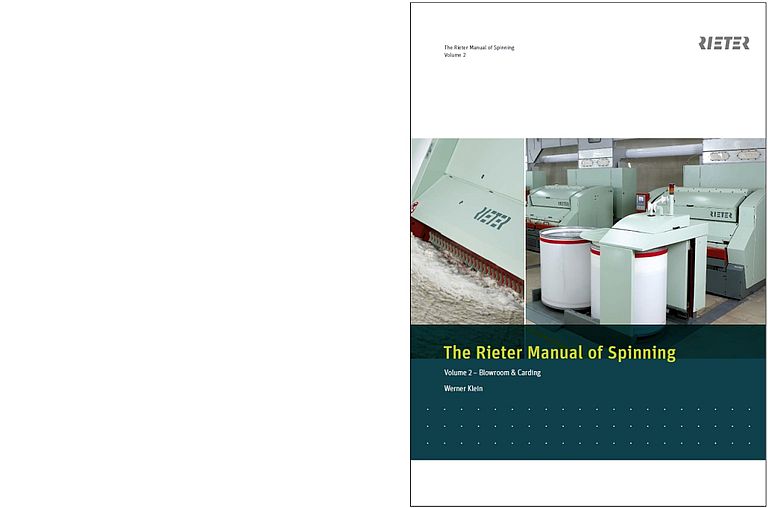 Volume 2 – Blowroom & Carding
In-depth information is provided on opening, cleaning, blending and carding and additional aspects are covered such as acclimatisation of raw materials, anticipated waste from various grades of fiber, selection and setting of cleaning and blending machinery, waste recycling, transport and the functions of the various card components as well as selection and maintenance of card clothing and autoleveling systems.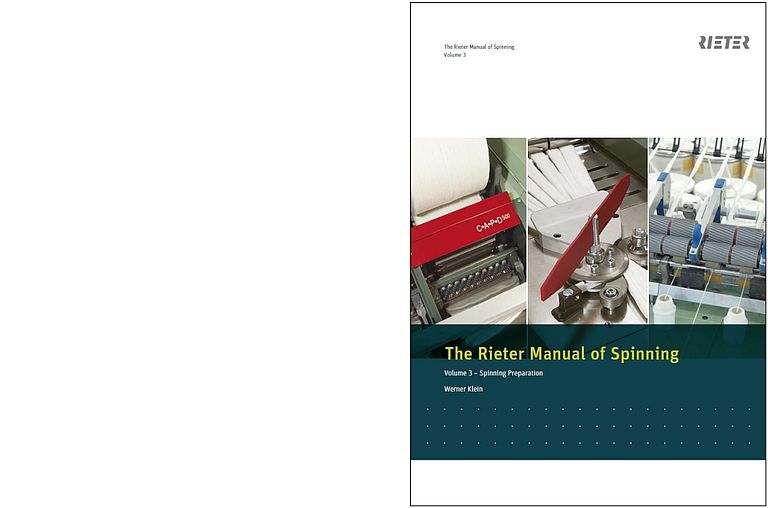 Volume 3 – Spinning Preparation
Here the technical and technological aspects of the yarn production process between carding and ring spinning are covered, that means draw frame, combing section (including combing preparation) and roving frame. This is an important process stage, because the yarn quality largely depends on the quality of the intermediate products from which it is made.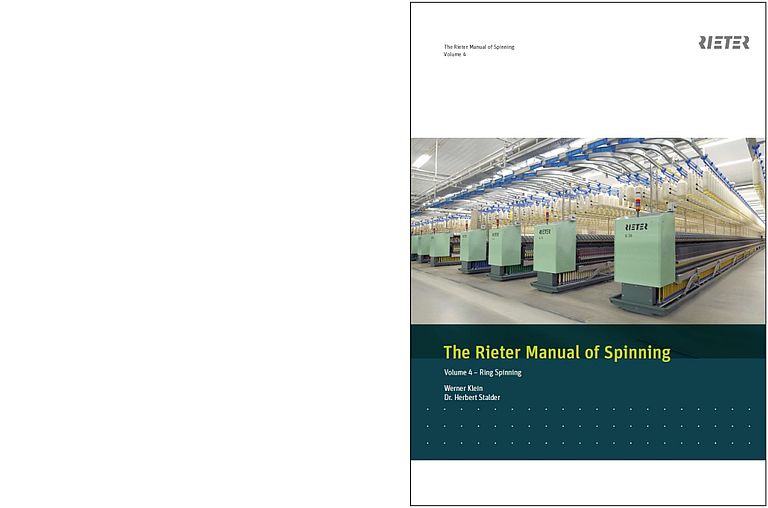 Volume 4 – Ring Spinning
Technical and technological aspects of ring spinning are covered. This is the final process in yarn production. The ring spinning machine greatly influences the yarn and its quality. Ring-spun yarns still represent the standard for comparison when evaluating yarns produced by other spinning processes.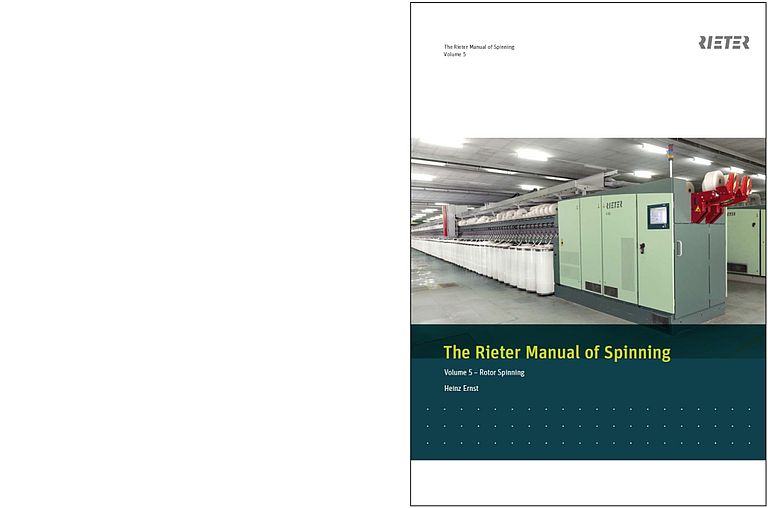 Volume 5 – Rotor Spinning
This process resulted from research into alternative spinning systems. This volume contains in-depth information on the rotor spinning process and its properties. Continual improvements in spinning elements and conditions make it now possible to spin a rotor yarn optically similar to a ring-spun yarn.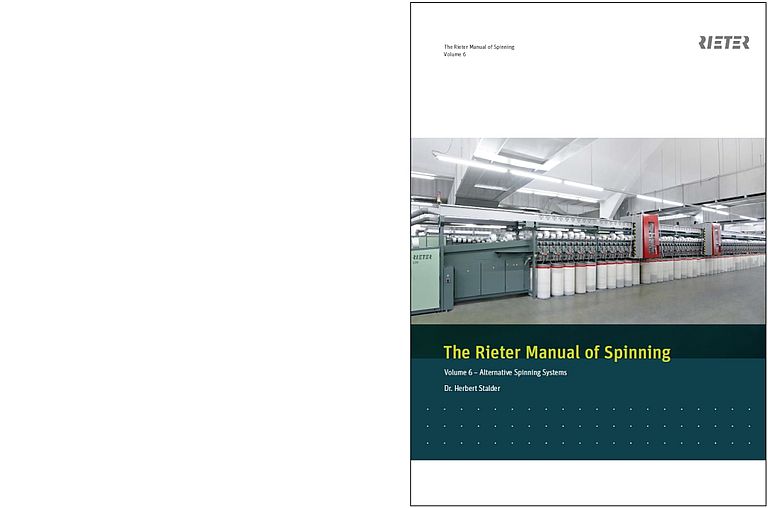 Volume 6 – Alternative Spinning Systems
To take full advantage of alternative spinning systems, a thorough understanding of them is therefore essential. This volume contributes towards reaching this goal by describing the most important alternative spinning systems in detail. One of them is the well known air-jet spinning technology.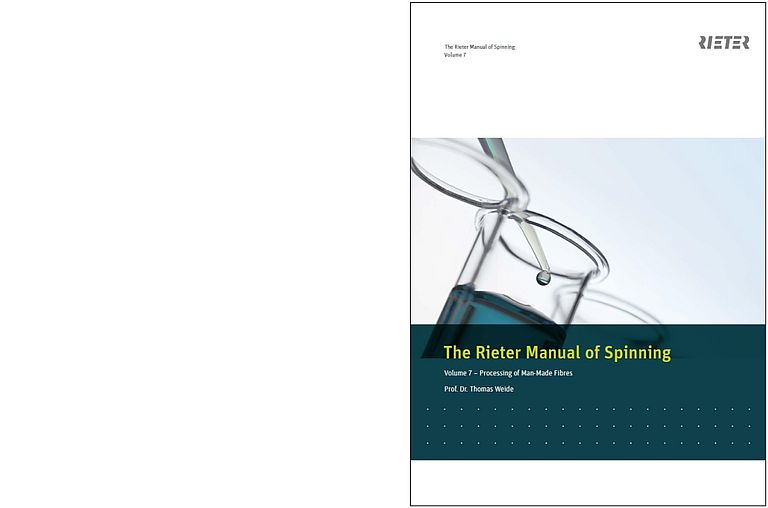 Volume 7 – Processing of Man-Made Fibers
Ever since the introduction of man-made fibers on a commercial scale, the market share of synthetic fibers has shown an impressive growth rate. In this important field, the variety of man-made fibers with different properties is continuously increasing. For numerous applications today, fibers that are practically "tailor-made" are available. Spinners must therefore have detailed understanding of the fiber properties and the specific characteristics that affect their processing.
Bräcker Short and Long Staple Manuals
Swiss technology, know-how and service is transformed into hard cash for our customers. The legendary Bräcker manual shows our customers how to increase their benefit with Bräcker products, technology, know-how and service.
The manual contains information on:
Bräcker products and technology
Leading-edge technology for key components in spinning mills.
Development and manufacture of specific, high-grade, innovative products.
Bräcker know-how
Our distinctive know-how in technology and components, developed and perfected over decades.
Competence in consulting and solution-finding, thanks to extensive market knowledge and a wide background of experience.
Bräcker service
Our wide range of top-quality products for any application.
The right solution for every yarn quality, with key components which are optimally matched to one another.
Rieter Calculator
The Rieter Calculator is the preferred tool by many textile experts to perform textile calculations such as yarn counts, twist etc. The calculator is revised for the 64-bit technology of the IOS operating system.
Download the Rieter Calculator from the Apple App Store or from this website.
Download
The program uses Microsoft .NET Framework 3.5. If the application gives an error, then probably your machine does not have Microsoft .NET Framework 3.5. kindly use any ONE of the links given below to download it.