Fit for Man-Made Fibers and Blends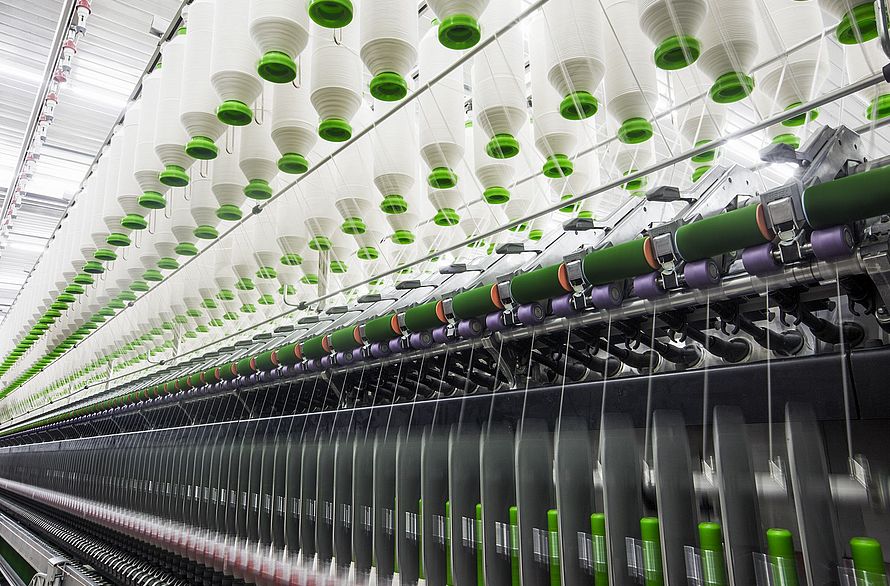 High cotton prices and changing consumer demands are making textile companies increasingly embrace man-made fibers. Yarn manufacturers need to convert machines fast to stay relevant and keep up with evolving market needs. That is why Rieter's After Sales Services provides special packages to transform existing equipment to meet new demands. Find out everything you need to know in this brochure.
Rieter After Sales offers basic packages for all production steps from fiber preparation to end spinning to make spinning mills fit for man-made fibers and their blends.
The basic conversion package includes all technology parts needed to realize an efficient production process to fulfill customers request for man-made fiber yarns. In addition, a compatibility matrix for every single technology part shows which Rieter machines are compatible.
To further boost customers' competitiveness through optimized yarn quality, improved parts lifetime and maximized production output advanced conversion packages are available. The advanced conversion package includes parts and packages to further optimize yarn quality, improve lifetime of parts and maximize production output.
Every chapter provides an overview of the machine, its features and describes the technology parts to transform in order to process man-made fibers and blends.