Solution for More Transparency in the Supply Chain
Rieter and Haelixa, offering a DNA traceability solution to mark and track fibers along the complete supply chain, have joined forces to offer an innovative concept of marking fibers during yarn production. The solution addresses the increasing demand for reliable traceability data. It provides forensic evidence of the origin of textile materials, which is becoming increasingly important given the growing demand for organic or recycled raw materials.
Haelixa offers a traceability solution based on a revolutionary and patented DNA technology for full textile supply chain transparency from source to retail. The company develops a unique marker that is applied directly to the fiber, which allows to identify either a brand, a supplier, a production lot, or a producer. The marker is harmless for humans and the environment, Oekotex 100 compliant, and Global Organic Textile Standard (GOTS) certified, yet strong enough to withstand all industrial processing. The test to verify the origin or authenticity of the material can be completed with the garment or any intermediate product.
Combining Rieter's expertise for processing short-staple fibers with Haelixa's solution will create more transparent and resilient supply chains with a solution that seamlessly integrates into existing equipment. Haelixa and Rieter have already completed joint in-house testing and validation, resulting in the launch of an automated application of the marker in Rieter spinning systems in liquid form.
At Rieter, we see an increasing demand of our customers to provide more transparency along the supply chain. With this solution, Rieter is offering customers an automated traceability function as part of their systems which will help them add value to their products for greater success. Rieter and Haelixa will advance the application concept in line with spinners' needs.Rico Randegger, Head Rieter Business Group After Sales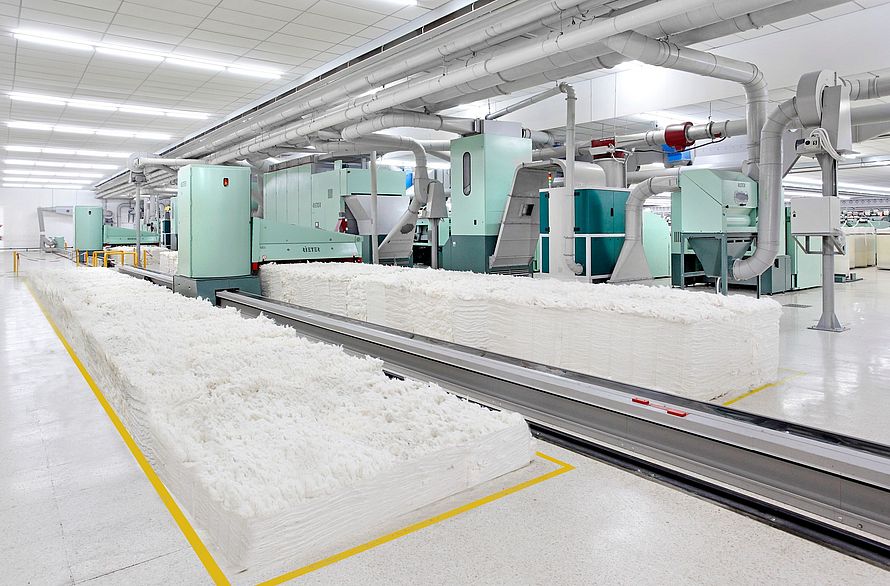 The partnership will give Rieter's customers access to an integrated and ready to use traceability solution. Traceability creates added value as it enables trust and credibility by providing reliable product information. The Haelixa technology perfectly complements Rieter's product portfolio, and we are excited about the synergies and added value we create.Michela Puddu, CEO and Co-founder of Haelixa
Haelixa Ltd. pioneers the development and commercialization of physical product traceability solutions to ensure full end-to-end supply-chain consumer goods traceability, with focus on sustainable manufactured products, such as organic or recycled textiles. Based on DNA markers, the Haelixa technology is physically applied to the material and stays linked to it, providing a traceable physical fingerprint from producer to retail.
For more information, please visit www.haelixa.com.