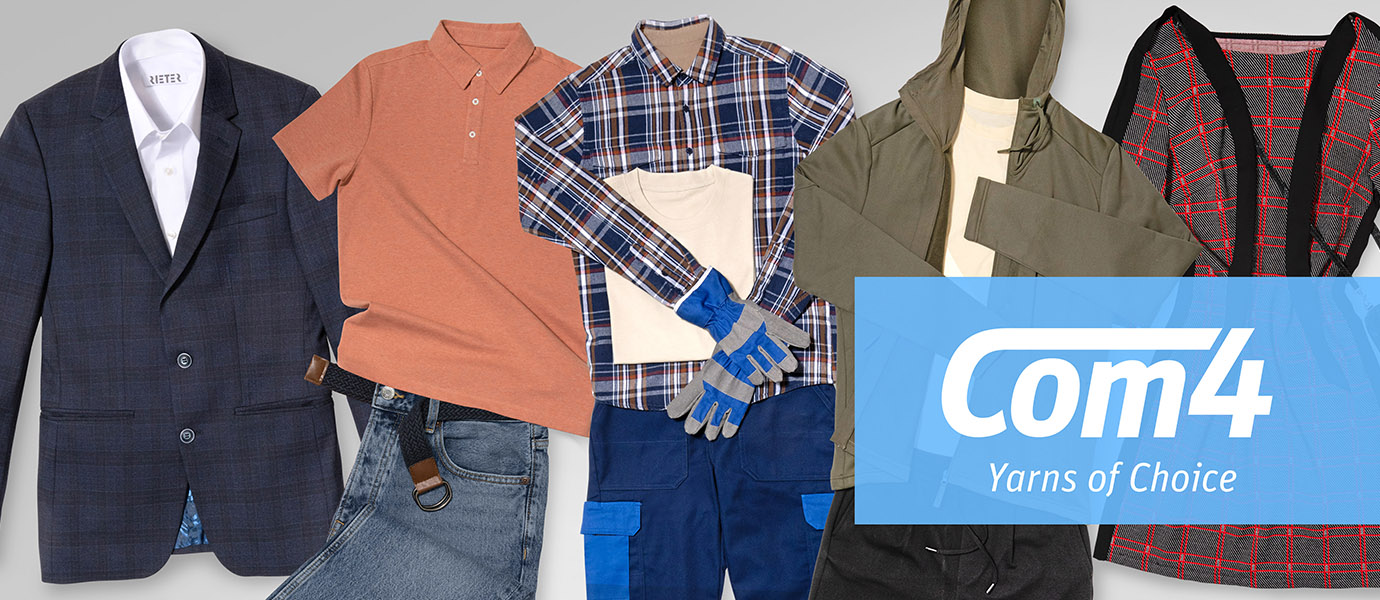 The Brand
Com4 yarns are the yarns spun on Rieter end spinning machines. They fulfil the most exacting requirements and ensure competitiveness in a dynamic market.
The spinning technology is decisive for the yarn characteristic. The four different spinning technologies ring, compact, rotor and air-jet spinning create four different yarn types: Com4ring, Com4compact, Com4rotor, Com4jet.
In reponse to the growing market demand for recycled yarns, Rieter extended the brand. In conjunction with a Global Recycled Standard (GRS) certification, the following yarns containing recycled material can be licenced:
Com4recycling-ring, Com4recycling-compact, Com4recycling-rotor
The right yarn for the right application
To decide on the best suitable yarn, the requirements of the final product must be considered. Rieter has comprehensively evaluated important criteria for yarn trader, weaver and knitter. The best suitable yarn will support the quality of the final product and improve the customer satisfaction.
Brochure – Rieter Com4 Yarns
Com4 yarn supplier
The spinning mills listed meet the requirements of a Com4 yarn licensee. They produce worldwide Com4 yarns in various yarn counts and from a wide variety of raw materials.
Brochure - Com4 yarn licensees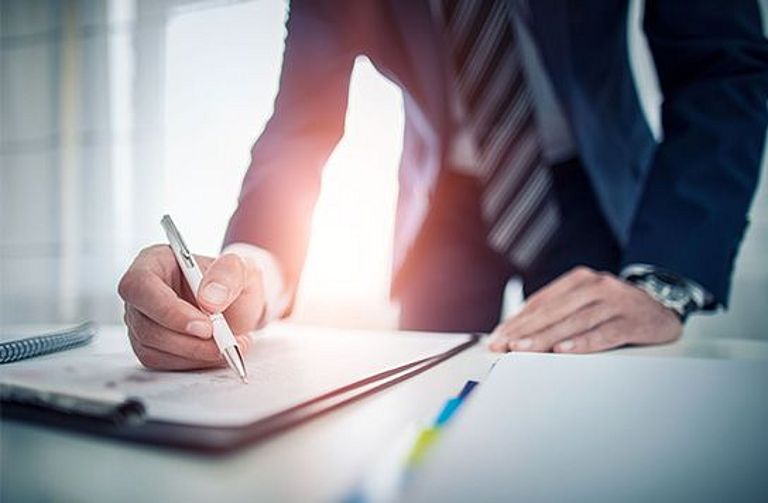 Become a Com4 licensee
Customers producing their yarn on Rieter end spinning machines can apply for a Com4 yarn license. This allows them to differentiate their yarns from other yarns available on the market and benefit from the worldwide Rieter promotion of Com4 yarns.
How to become a Com4 licensee (leaflet)
Be part of the Com4 family and apply now. Contact the responsible Rieter sales person or fill in the application form.