First R 70 in Turkey at Nipaş Tekstil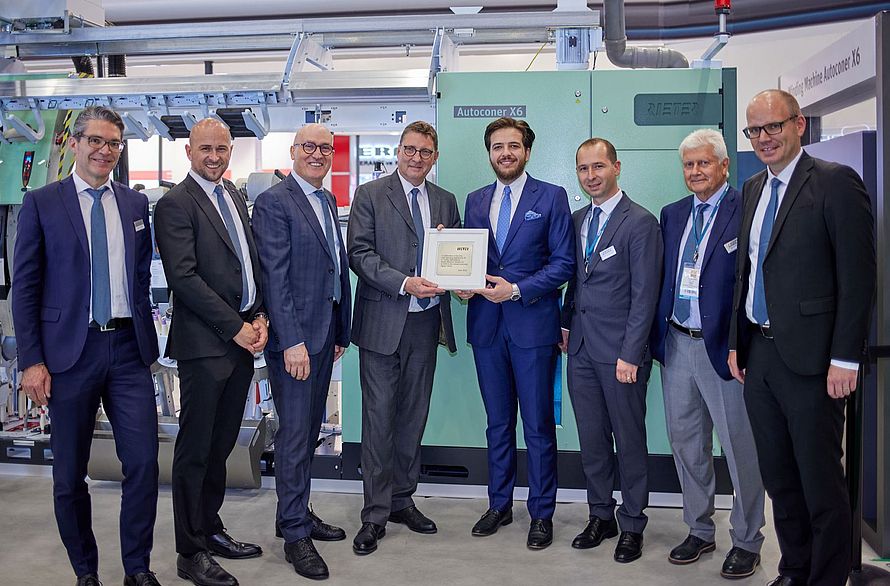 The first fully automated rotor spinning machine R 70 was delivered to Nipaş Tekstil in Turkey in 2020. This pioneer machine commenced operations at the company's mill in Nipas's hometown of Osmaniye and has helped strengthen the company's reputation in the demanding rotor market. Today, the R 70 runs at many customers worldwide. Nipas Tekstil and Rieter celebrated the milestone delivery at this year's ITM 2022 during a handover ceremony after two years of travel restrictions due to the pandemic.
The R 70 delivers high productivity, improved raw material utilization and low energy consumption. Furthermore, it offers automation at each spinning position and state-of-the-art spinning box technology. Nipaş also benefits from high production efficiency and stable running performance. The high-quality yarn stands out for its good running properties in downstream processes.
Watch the Nipaş reference video and learn about further advantages of the new R 70.